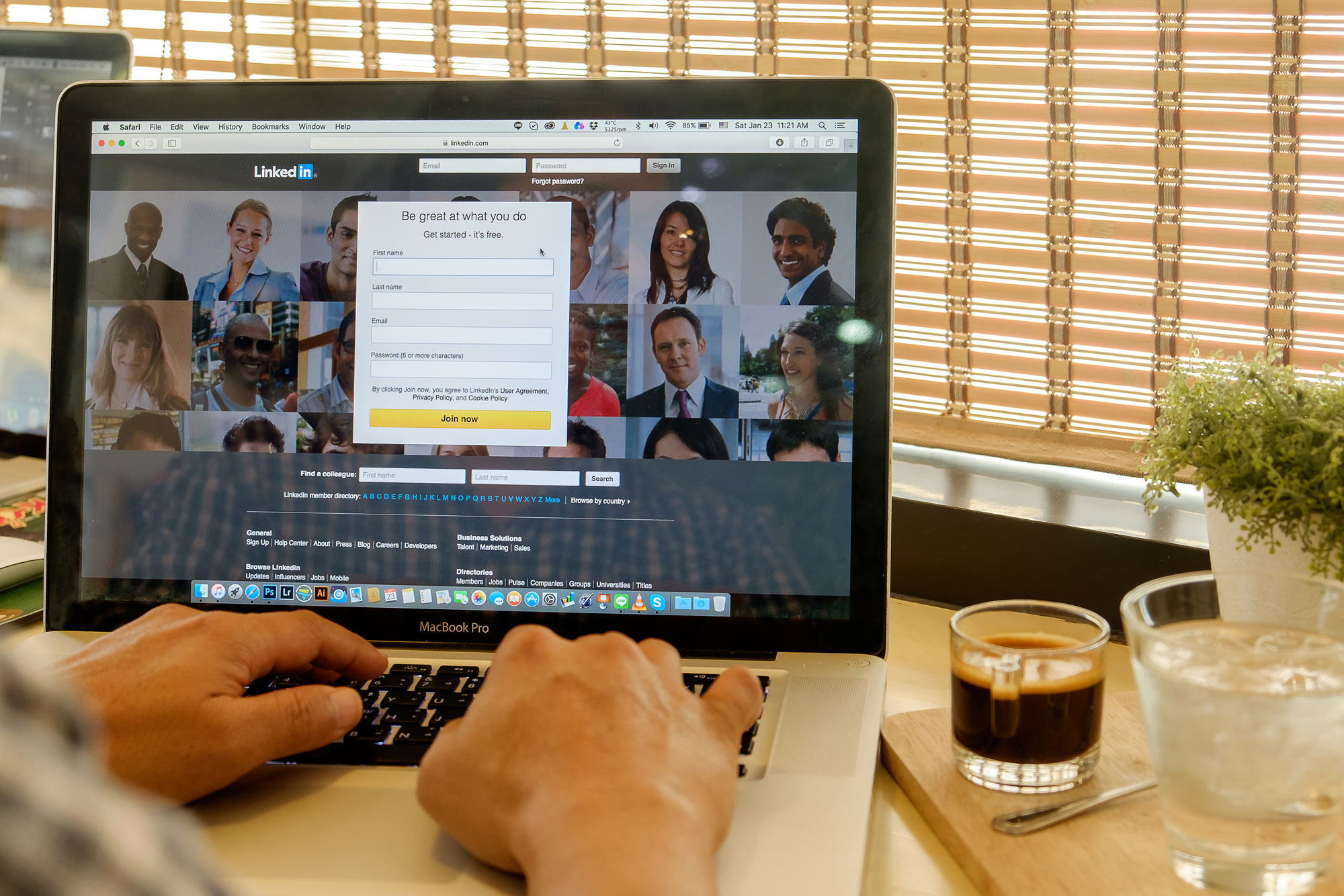 Get an updated LinkedIn profile photo that helps you stand out and make the best possible first impression
SPONSORED POST

Guest post by Dan St Louis, the founder and head photographer at Headshots Inc, a San Francisco based professional business headshot photography studio. He loves to inform and entertain through his writing about all things photography, entrepreneurship, and making great memories.
On LinkedIn you really want to do your level best to stand out and taking the perfect LinkedIn photo can really help your cause. The reason being that; what's really the first thing people look at when they view your profile?
As everyone knows, it's your photo.
You've likely heard the expression that: you never get a second chance to make a first impression. We'll, if your photo is the first thing they see, it's their first impression.
---
---
What To Do Before You Take Your LinkedIn Photo
Analyze who you are now and where you want to go in the future. Your picture is going to tell people who you are in one second.
This means that you need to stop and think for a moment about where you are now and who you want to be when you reach your goals.
Then structure your image to portray you when you arrive at your goals.
You may also have heard; don't dress for who you are, dress for who you want to become.
As an example: if you're a salesman you're going to want to be very well groomed, very clean cut as they say, and be wearing attire that tells people you have authority in your field.
This can be accomplished with a well-made suit that fits, compliments your complexion and pops off of (contrasts enough with) whatever background color you choose to use.
The main thing is to see yourself as who you will become and then project the image of yourself as if you are already there.
So, How Do You Take The Perfect LinkedIn Photo?
Presuming that you already have a great camera we'll move on to the lens choices.
Portrait photography is not like other forms.
You need the spot-on depth of field and focus on one three-dimensional subject and the rest of the image to have bokeh or also focus in on a generic background image like the common blue-sky background used by so many.
To eliminate people focusing on the background you should concentrate on applying a creamy bokeh so that you are the main focus instead.
The two best lenses to accomplish this are:
A 50mm prime lens with an f stop of 1.2 to 1.8 so that you can get a nice wide aperture which will blur out or 'bokeh' your background.
A 70-200 telephoto lens with a wide aperture as well.
Many models of the telephoto lenses won't go any more that f 2.8, but that should work out pretty well unless you're using a very shapely well-defined background.
If you use a solid color background such as a screen or even a solid colored wall the f 2.8 will do the trick just fine.
What Lighting Will You Need To Take The Best Portrait Photograph?
Lighting is everything in portrait photography. You have to eliminate all shadowing on all sides. The best way to think of it is; it's just like doing product photography in a light box, only you're the product and your light setup creates the lightbox.
You can accomplish this pretty easily and pretty inexpensively as well.
Here are the only two types of lights that you really need.
A Halo light. This is a circular light that the lens of your camera actually shoots through. It can do a fantastic job as your primary light source. Position it directly in front of you with your camera on a tripod just behind the halo. Be sure to have a hood on your lens to block out any side lighting that might give your shot any light flares.
A 2- or 3- piece soft box lighting kit on stands.
If you have a two-piece set, then position them one to the right and one to the left side of you to cancel out any depth shadowing. If you have a third soft box, then position it hanging above your head for that nice affect of overhead lighting as well.
When Taking The Picture
Use a remote or timer to take the shot if you don't have anyone available.
Use a relatively fast shutter speed so that you cancel out any movement. Humans are always moving.
We suggest a 1/200 shutter speed because this is the maximum synch speed of most flashes that you'll likely have commercial access to. You should take a shot with and without flash and see which gives your face the best overall look without any unwanted shine.
There you have it.
Follow these guidelines and you take the perfect LinkedIn photo the first time.
---
---
The following two tabs change content below.

Small Business Marketing Tools offers sponsored content opportunities for businesses with relevant small business product or services. Build your brand while offering valuable content to growing small businesses.
Learn More.

Latest posts by Sponsored Post (see all)