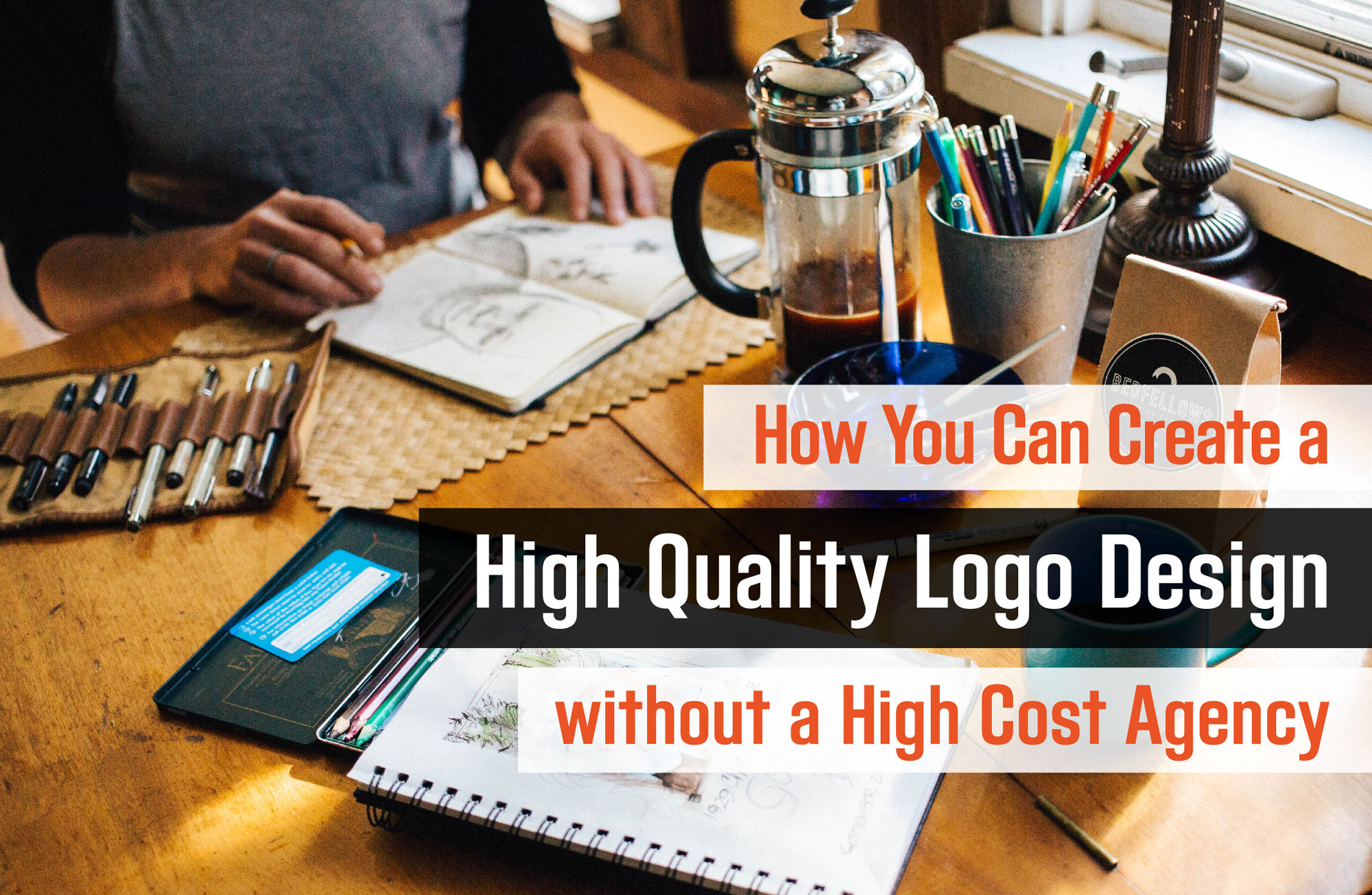 When freelancers compete for logo design projects, small businesses can get affordable, high quality results with an easier process than working with an expensive design agency
SPONSORED POST
DesignBro was founded by Design Agency owners to create a very high quality but affordable design service. We offer Logo Design, Brand Identity design, and Packaging Design. All designers are pre-vetted, keeping the quality very high.
Most great businesses start with an idea – a vision for a great product or service that offers a distinct advantage over competitors in a market. But before you can prove your business is great, you need to get your customer's attention with a professional business brand.
Your first impression to customers is often the logo they see on your website, your packaging and your marketing. Unfortunately, creating a quality logo design to represent your business often comes with a high cost agency to bring your vision to life. And for many startups or growing small businesses, the idea of working with a design agency can be daunting or simply not plausible financially.
Have you ever signed on with an agency for a creative project like a new logo design? Working with an agency can often be overwhelming for a small business owner inexperienced in the design process. From creative briefings to concepts, timelines and delivery of final project it can often be a long, drawn-out process. Sometimes they also try to upsell – turning a simple project like a logo design into a bigger, more lengthy and costly engagement.
Then there's the cost of a traditional creative agency. Most creative projects with agencies are beyond what a small business on a budget can afford. And if you try to save money and opt for a "bargain" agency, you're likely going to get bargain results.
---
---
Logo Design Agency Alternatives
A good alternative to working with an agency is using a freelance designer. A freelance designer is usually a self-employed creative professional that doesn't have a lot of overhead expenses and can charge less for projects. A freelance designer is also usually willing to do project work without making you feel obligated to have them manage all your creative work.
Of course finding the right freelance designer brings its own set of challenges…
How can you find a quality freelance designer? How do you know if they are recommended for a logo design project? Are they going to produce the best results? How are you going to manage their work and pay them?
Agency Quality Design for a Freelancer's Price
A "crowdsourcing marketplace" of freelance designers may be the perfect solution for a quality logo design that doesn't come with the high cost of an agency.
Some crowdsourcing marketplaces flood you with proposals and it's hard to choose which designer is really going to deliver a high quality project. You need to weed through a large list of freelancers and try to decide who is most qualified and which price is best. Fortunately, that's not the case with DesignBro.
DesignBro is a new kind of crowdsourcing marketplace focused around a selected community of leading designers that compete to work on your project. Designers are hand-picked by their creative team, which means that only professional designers with years of experience get to work on your design.
Your logo design project starts with an easy to follow creative brief that guides you through the process to select the visual style that fits your brand and refine your brand identity. Designers then start a closed competition so that they cannot see the other designs. The process stimulates more unique & creative content, giving you the highest quality results while avoiding simple variations and blatant copies.

Once a winning design is selected you'll retain full legal copyright and receive files in all relevant formats for online & print purposes. All this for an affordable rate of $199.
This short video explains the DesignBro way of working & how they manage to deliver an "agency quality design for a freelancer's price" while making your life easier.
A high quality logo design is an investment in your growing small business that is a clear launching point for your brand. And these days it's never been easier or more affordable to get design results that set your business on the right track to succeed.
---
---
The following two tabs change content below.

Small Business Marketing Tools offers sponsored content opportunities for businesses with relevant small business product or services. Build your brand while offering valuable content to growing small businesses.
Learn More.

Latest posts by Sponsored Post (see all)