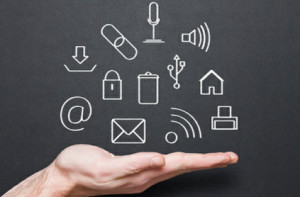 Ideas on how to tap into technology tools to build brand recognition and get more exposure for your business
Many businesses are afraid of all the improvements being made with technology, but the truth is that they increase your exposure. Your customers are busy using new technologies and utilizing the web for everything they can.
If you want to make an impact and increase your exposure, it's time to meet your customers where they are. You can grow your business significantly by being willing to learn new technologies to improve your approach. It's also not as hard as you might think.
Here are six simple ways that technology can improve your brand awareness:
---
---
Build Powerful Networks
Social media allows businesses to build powerful networks that revolve around their brand. The trick is to create a personable, likeable presence. It can't be a constant commercial, and you'll need to engage and interact with friends and followers. Sometimes you simply need to make it easier for your audience to socially interact with you.


Utilize Mobile
A significant amount of any business's web traffic is now coming from mobile devices. More and more people are buying Droid and Apple phones, and the result is that they can access your site from wherever they're at, not just from their office, behind a computer. This makes a responsive web design hugely important. A responsive design means that your site will show up in a "mobile friendly" manner, so that it's easy to consume information via phone or tablet.
Improve on customer service
Technology offers great ways to improve on customer service. If there is a social media platform such as Twitter, Google Plus or Facebook, that your customers prefer, you can use it for customer service as well as marketing. There are also software options out there for utilizing chat or video to help with customer service. Technology allows you to keep a friendly, personable presence with your audience.
Make sales without lifting a finger
One great advantage of a powerful online presence is the ability to make a sale without having to lift a finger. You'll need a powerful design and content designed to move customers through the call to action, and that takes a lot of work up front. Potential customers should have the ability to find your site through search. From that point, it should be self-intuitive enough that people can find what they're looking for and either buy, or contact you, depending on how your site is set up.
Keep in touch with contacts
Technology makes keeping in touch easier for business. Whether it's email, social networks, chats or video, you can always be working to keep your audience engaged with awesome material. You can also reach out and engage with the people who are important to your business, and strengthen relationships.
Provide useful content
Technology has turned every business into a publishing house. What are your customers searching for? What kind of questions are they asking? Technology offers you the ability to provide the type of content your customers are looking for in one place. Blogging platforms such as WordPress make it easy to provide written or video content in one place for the benefit of your audience.
___________________________________________________________________________________________________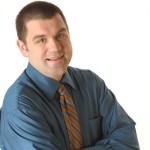 Guest Post Contributor: Matthew Brennan
Matthew Brennan is a marketing writer based in the Chicago area. He regularly writes about content marketing, blogging, and engaging with your audience. He has been published on ProBlogger, Soshable, and Business2Community. Connect with Matthew on his website, www.matthewlbrennan.com, LinkedIn, Twitter, Google+.
___________________________________________________________________________________________________
---
---
The following two tabs change content below.

Editorial Staff
This article was written by SBMarketingTools.com editorial staff.

Latest posts by Editorial Staff (see all)