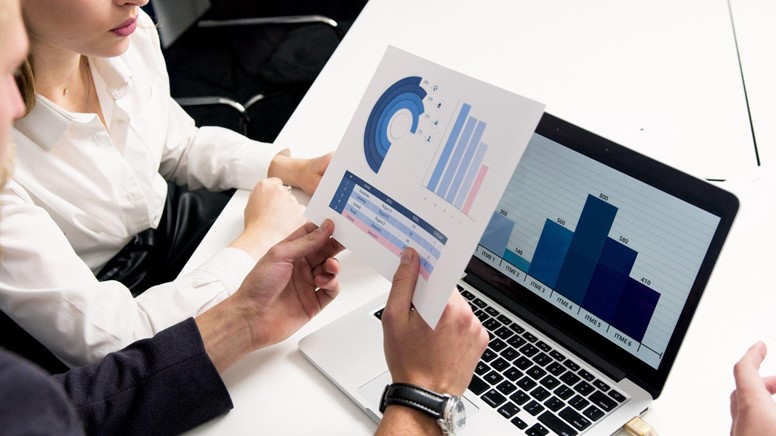 Search engine optimization (SEO) is a dynamic process that helps keep a webpage relevant and rank higher in the recommendations list. It seeks to improve the quality of the site and keep it more visible to a broader audience. With the attention of the SEO process, a company website has the opportunity to broaden its reach and improve brand recognition, client acquisition, and conversion rates. In addition, with a better SEO ranking, the more reputable a website gets perceived.
Companies that wish to improve their online visibility would do well to hire the services of agencies specializing in SEO services. These establishments will use their experience and knowledge to give the company a competitive edge against other businesses. In addition, they will assist the client in becoming more visible and recognizable to their target audiences.
There are several SEO strategies that agencies use to ensure that the client will have a favorable result if customers search using a particular keyword. The most efficient campaigns employ SEO tactics wherein businesses become more visible to the immediate geographical area. This helps boost their online visibility while also increasing their chance to convert clients through various methods.
However appealing and effective SEO may appear, companies may also be doing something wrong, which affects their efficiency in converting clients. Remember, with changes in the SEO algorithm, companies have to be on their toes to comply with the demands.
In this article, we're exploring seven different things your company may be doing wrong with SEO and how it affects your conversion rate. So, read on and find out if these things seem familiar to you.
---
---
1. You don't know your target audience
One of the most critical mistakes a company can make in creating its website is not knowing who compromises its target audience. If they don't know who they're catering to, they cannot plan properly. As a result, they might produce a site that's not representative of their business.
Remember, a site that looks unappealing will immediately turn off clients, and chances are they'll leave the site and never come back. This will not do good for your overall image and conversion rate.
2. Publishing low-quality content
We all know that in SEO, content is king. Webpages have to offer their clients something relatable, relevant, and exciting. Whenever a lead comes to the site, they should have access to various images, videos, and informational blogs to keep them engaged and looking to come back for more.
If your website doesn't offer high-quality content or if you provide recycled content, you're already missing out on a huge chance to convert clients. You need to work with a marketing agency versed in local SEO tactics to develop more engaging content to keep your clients satisfied. Remember, a happy client is more likely to recommend your site to friends than someone who didn't have a positive page experience.
3. The site isn't mobile-friendly
Companies must realize that gone are the days when people accessed the internet and various social media platforms from their desktops. As more and more people have access to mobile gadgets, they have to ensure that their sites also have to translate to the smaller screens without compromising loading speed and stability.
If the site isn't optimized for mobile devices, then you're already giving up more than half of your leads. This isn't going to help you with your quest to convert more clients.
4. There aren't enough technical details
Among the things that the design team can sometimes overlook are essential for the SEO process. For example, elements such as image alt tags, meta descriptions, and keywords on the titles affect how the search engine bots crawl your page. This also helps in the site presentation.
If your page lacks a lot of the technical details, you're already missing out on the chance to funnel interested clients to the appropriate call to action. This limits your opportunity to convert them into paying clients.
5. You ignore the pertinent analytics
If you forget to attend to the metrics, you're not helping your company. You have to analyze the numbers and determine which elements work and which need additional attention.
An agency can help gauge your site's performance and provide direction in revising content and layout to achieve a better engagement and conversion rate.
6. Your site has broken links
Among the elements of a trustworthy site are page links that help clients navigate the site or bring them to another landing page that interests them. However, if the page has many broken links, there's a big chance that your browsing clients wouldn't appreciate it. Instead, they might leave the site and post negative feedback about the experience.
7. You don't use reputation management software
If your company doesn't use reputation management software, it will not effectively project a positive image. On the other hand, a positive experience will most likely drive someone to recommend your site, and the converse is also true.
If your site doesn't integrate the software, you wouldn't be able to capture negative feedback. As a result, you'll lose the opportunity to reach out to the person and make things right. This will affect your conversion rate tremendously, and your site will suffer because of it.
Final takeaway
While SEO is indeed a dynamic process, we have to ensure that the site will attract as many leads as possible. Therefore, the site must be well put together to ensure that there will be a huge chance to convert the audience into paying clients. If there are errors, especially in SEO techniques, the design team needs to rectify them ASAP.
---
---
The following two tabs change content below.

Editorial Staff
This article was written by SBMarketingTools.com editorial staff.

Latest posts by Editorial Staff (see all)