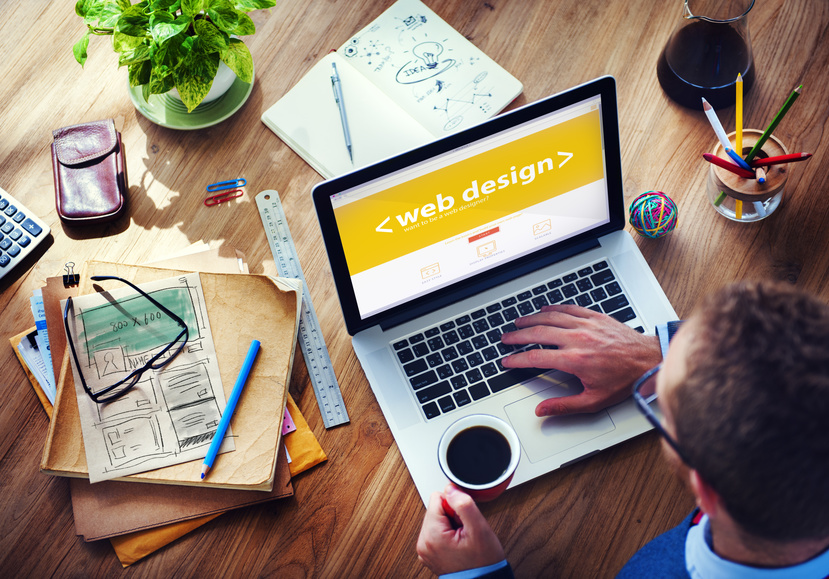 3 simple website design tips that every small business should incorporate into their website design and content strategy
If you own or run a small business, you know how important getting leads and customers is in order to be successful. In a world full of big companies with big budgets, it can be difficult to help your small business stand out in the crowd.
Fortunately, having a great website is an easy way to attract potential customers and bring attention to your business. So if you're looking for a few simple tips to improve your small business' website, read on.
---
---
Customer focused website design
First, it's important to keep your customers in mind when you're designing and building your website. Since consumers are going to be the ones using the website, it should be created to fit their wants and needs. For example, a recent study shows that 96% of consumers say design is the main reason they trust a site.
So with that in mind, small businesses should ensure their website design is user-friendly and offers quick information for website visitors. It is important to ensure the website accurately reflects the company's branding and personality, but it should be done in a way that resonates with your target audience.
Quality content matters
When it comes to adding content to your site, it's important to consider quality over quantity. Oftentimes, businesses will try to cram as much information as possible onto their websites because they think the more information they provide visitors, the more likely they'll be interested in their product or service.
However, doing this not only overloads visitors with information, but it can cause a lack of focus on other design aspects of the website. A good website should offer visitors enough information to have them interested in the company, but it should also load quickly and be easy to use. It's better to have a simple, interactive site than one crammed with too much information.
Mobile websites are a must-have
Another important design aspect to keep in mind is to optimize your site for mobile use. With today's technology, if a site isn't optimized for mobile use, it might as well not exist.
Consumers use their phones for everything: from social media and internet searches to work-related tasks. Even companies are going digital — especially because 15% of all paper documents are misplaced. So it's no surprise that consumers spend more time than ever using their phones or tablets to search for products and services online. If your website can't be accessed on a mobile device, there's a good chance your site won't be viewed. During the design process, make sure mobile optimization is a priority.
Building and designing a website isn't an easy task, especially for small businesses. But with a detailed plan, the right tools, and by following these few simple tips, your small business will be on its way to having a great website.
---
---
The following two tabs change content below.

Valerie M. is a writer from Upstate New York. She received her Bachelor's degree in Journalism from The State University of New York at Fredonia in 2016 and is currently working at a digital marketing agency where she writes blog posts for a variety of small businesses all over the country. Valerie enjoys writing about music, animals, nature, and traveling.

Latest posts by Valerie M. (see all)