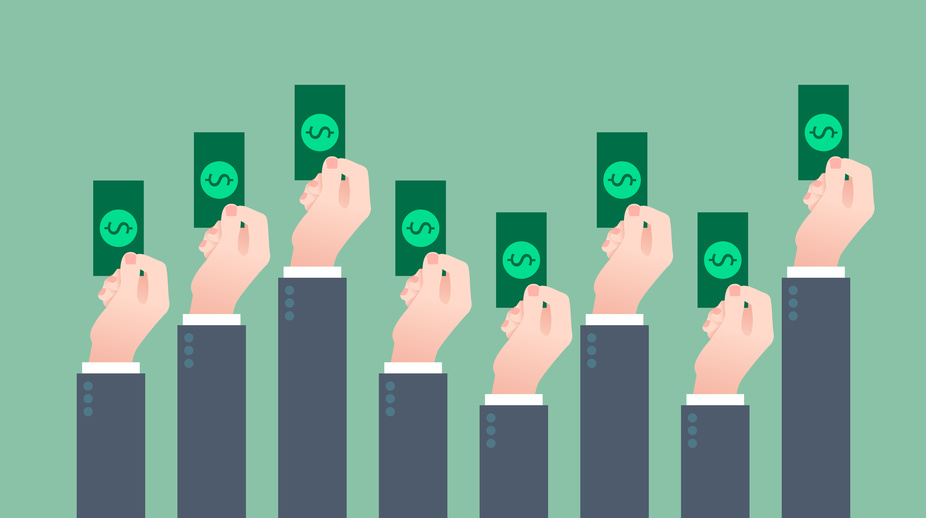 Digital startups and small businesses have new options for small business loans with tech companies like PayPal that specialize in growing online businesses
Younger and smaller online businesses are finding it increasingly difficult to acquire traditional loans. While banks may be turning away these new digital startups, bigger and more experienced tech companies like PayPal are welcoming them with open arms and more flexible loans.
PayPal recently launched a service titled "PayPal Working Capital" in order to seize the valuable opportunity traditional lenders have left open. This service lends money to Small and Medium Enterprises (SMEs), which is then secured against their future sales. The online payment company has more than doubled its lending within the past year, providing more than $445 million to an estimated 22,000 small businesses in the UK alone.
The biggest advantage that PayPal's new program offers is flexibility. Traditional lenders often operate by fairly rigid criteria, many of which new or digital startups simply can't meet. But through the Working Capital service, companies aren't bound by these more traditional measures and guidelines. Rather, PayPal takes a certain percentage from every sale made, providing much less risk.
In addition, PayPal already provides payment services to multitudes of small businesses out there. The data already in their system is used to avoid the lengthy application process that comes with traditional business loans.
Mel Thomsett, a small business owner who now turns over $200,000 annually, told the Independent that lending from PayPal was essentially a very simple decision.
"When I first heard about PayPal Working Capital, I thought it was too good to be true. It was easy to apply because we've used PayPal since our first payment in 2009 and they have our entire trading history, so the decision was almost instant," Thomsett said.
---
---
Funding Small Business Growth
Nearly $1.1 trillion in sales were web-influenced in 2011 alone, and now that the world is reaching new digital heights, companies like PayPal have growing power to help smaller digital startups.
And PayPal officials have their eyes wide open and turned toward a bigger future. While the amount of credit PayPal has provided recently is already daunting, it's still dwarfed by traditional bank lending. Mark Brant, managing director of Paypal UK, says that the hope is to expand this program.
"We've got big aspirations for this and we continue to expand the program and the amount of cash we've got to advance. We're looking at how we can use data to expand the eligibility and reach. As we increase the size of the advances we're able to go up from [providing credit to] small to medium-sized businesses," he said in a public statement.
According to a recent BizBuySell.com Insight Report, an estimated 7,842 small businesses were sold in 2016 alone. But in order for smaller E-commerce businesses to grow and sell, it's important that lenders provide the necessary flexibility to help them.
Technology companies have changed a lot in our time, but now it may be time for them to follow Paypal's path and change the way traditional lending works.
---
---
The following two tabs change content below.

Valerie M. is a writer from Upstate New York. She received her Bachelor's degree in Journalism from The State University of New York at Fredonia in 2016 and is currently working at a digital marketing agency where she writes blog posts for a variety of small businesses all over the country. Valerie enjoys writing about music, animals, nature, and traveling.

Latest posts by Valerie M. (see all)