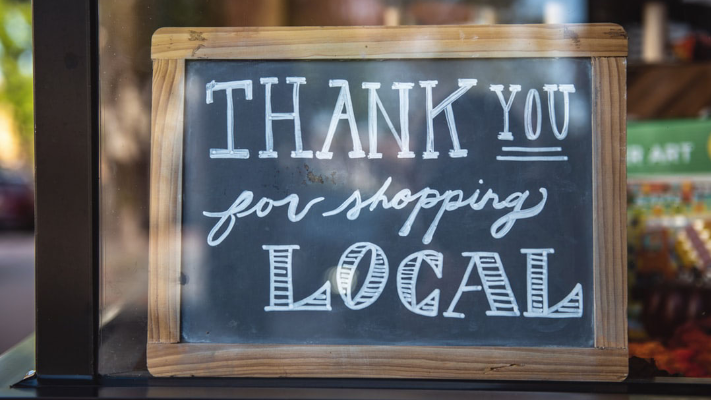 Reaching out to get customer feedback and effectively managing your response can reap big benefits for your small business
Adept small business owners know that getting their goods and services into the hands of consumers is only the start of effective and lucrative customer relationships. Quality products, dedicated employees, and excelling services are vital, but if the customers-employees relationship struggles at any point in the process — from initial contact to necessary post-sale engagement — a company risks losing a wealth of business.
Pleased customers return again, develop relationships with your representatives or employees, and refer their friends and family. Sales are key, of course, but maintaining positive customer interactions, and making sure that customers are pleased with every aspect of a transaction, can be even more vital. That's why tracking that satisfaction through customer feedback can be crucially important for businesses of all kinds and sizes, especially small businesses.
Read on to learn about some of the key benefits of prioritizing customer feedback, some ways to do it effectively, and who, in particular, your small business should reach out to for feedback.
Benefits of Receiving Customer Feedback
Retain Customers and Maintain Engagement
Contacting customers for feedback on their experience with your business not only gains valuable insights into what your business is doing well or needs to improve, but it also makes your customers feel valued both for their patronage and their insights. It also permits your employees and representatives to maintain contact with your customers regarding the products or services they're using, new products or services you're launching, and solutions to extant customer support issues.
Identify and Utilize Your Most Supportive Customers
Your small business will have its share of highly supportive customers who are or have been very pleased with your products and services. Reaching out to customers and getting feedback is vital to identifying these advocates. And once you've identified them, you can target them with campaigns that will be relevant to them, direct them to share their experience with networks, and use their feedback to build on and promote what your business is doing best.
Improve Your Services or Products
Few people know your products or services like your customers do. They likely use them every day, in the practical ways that testing doesn't necessarily reach, and in ways your business may not have anticipated. Conversely, if there are ways in which your products fail, that is crucial to know. Reaching these customers for feedback on how your services and products are applied and how they work in different applications can be a great way to engage in further development that improves what you do and the way you do it.
Remain Aware of Relevant Trends
It's common for businesses to be late in learning about how the market for their products and services is changing. Those trends start at the consumer level. Working with good and current customer feedback is a very necessary element in competing with other businesses that are meeting the same demands as your business, but in different ways. It's also an important way to learn about related markets or needs that are not necessarily being met, but could be met by your products and services. Customer feedback is the pulse of your industry and it's important to keep your finger there.
---
---
How to Collect Customer Feedback
Customer feedback is clearly very important to your business. But how is it gathered? There are a number of methods, each with something to recommend it. And each can be a great benefit to not only your customer service and development, but also your promotion, marketing, and brand.
Social Media
The average American argues almost twenty times per month. Much of that vigorous debate happens on social media. Social media is becoming the principal way that ideas and information are exchanged. Too often, businesses regard social media as simply a way to engage in the one-way delivery of information about their services and products, and it's proven to be very effective for that. But it can be a great way to learn how their brand is received, as well. Customers share their views about the businesses they engage with on social media. You can take advantage of that feedback by engaging at that level, or by creating a structure for that feedback that can also serve as a call to action, can distribute information about your brand, and keep customers engaged with your online presence.
Surveys
Structured social media engagement opportunities are not very different from surveys that businesses distribute to customers via email, their websites, conventional mail, or as part of a transaction. Unlike social media, surveys can be used to collect data from customers who are happy to receive customized offers and tailored content in exchange for allowing their data to be tracked in limited ways. Quality, first-party data is vital in creating a broad, detailed, and functional consumer database. Working with social media and online surveys is a very effective way of building this data and getting customer feedback. With a full third of all data managed in the cloud, it's cost-effective and seamless, as well.
Email
Email is among the most common ways that businesses reach customers. Email can direct to surveys and social media, to your business's website or blog, and can deliver deals, incentives, and offers directly to targeted customers. It's also the most direct way to reach out for customer feedback. Limit how long your messages are, and ask only the most functional, concise questions about your customers' experience with your business and employees. Email can also be cost-effective: good customer feedback campaigns need not be handled by contracted marketing firms: you can prepare an effective campaign in-house.
Point of Purchase or Sale
Having customers complete brief feedback surveys during or at the conclusion of a transaction has advantages and disadvantages. An advantage is that you are likely to have a high conversion rate for responses; a disadvantage is that you will frequently collect information from customers without an immediate opportunity for re-engagement, and from many customers who have not yet had extended experience with your goods. A brief and friendly survey at the point of sale is a great opportunity to collect contact information for more detailed surveys down the road.
Who to Reach for Feedback
Your Customers
Of course, your customers. They will know how your product works, how well it maintains long term, and how it can be applied. They will have had exchanges with your employees and representatives, your sales and support staff, and will be able to provide more than feedback: they can tell you how they found your business, whether they would refer you to their networks, and whether they would work with your business again. Reach out to your customers for feedback first and foremost. But there are two other vital sources for feedback about your business: the customers you failed to gain or keep, and your employees.
Your Employees
Especially for a small business, feedback from employees can be very revealing and informative. Employees can share important insights about changes in products and services, which delivery, support, marketing, and promotional efforts are most effective and which are unsound. Soliciting feedback from your employees can also make your employees feel valued. Engage your employees regularly about the progress of your business, and the practicality of delivery, support, and marketing. And don't forget that having employees that feel heard, respected, and valued, are the very best way to receive quality positive feedback from customers.
Missed Customers
Businesses often disregard the tremendous opportunities for improvement that missed or lost customers represent: they can tell you what failed or didn't meet their needs and give you the opportunity to make changes before other potential customers also become lost or missed customers. Also, feedback from satisfied customers tends to be very general, although genuine; feedback from missed or lost customers is much more likely to include information about particular areas of concern relative to employees, products, services, or support. You can learn a lot from missed customers.
Don't Forget: Your Business Needs to Be a Great Customer Too
Regardless of how you retrieve and use customer feedback, don't forget that your business is a customer as well. You likely work with wholesalers, contractors, shippers, and other businesses every day. Especially if you're a small business, you will engage your partners in much the same way as your own customers engage with you: you will be impacted by marketing, arrange orders and shipments, require support, and even be due some of the $2 billion annually that is unclaimed by American small businesses each year. Don't forget to be a good customer to your partners, and offer quality feedback.
---
---
The following two tabs change content below.

Valerie M. is a writer from Upstate New York. She received her Bachelor's degree in Journalism from The State University of New York at Fredonia in 2016 and is currently working at a digital marketing agency where she writes blog posts for a variety of small businesses all over the country. Valerie enjoys writing about music, animals, nature, and traveling.

Latest posts by Valerie M. (see all)