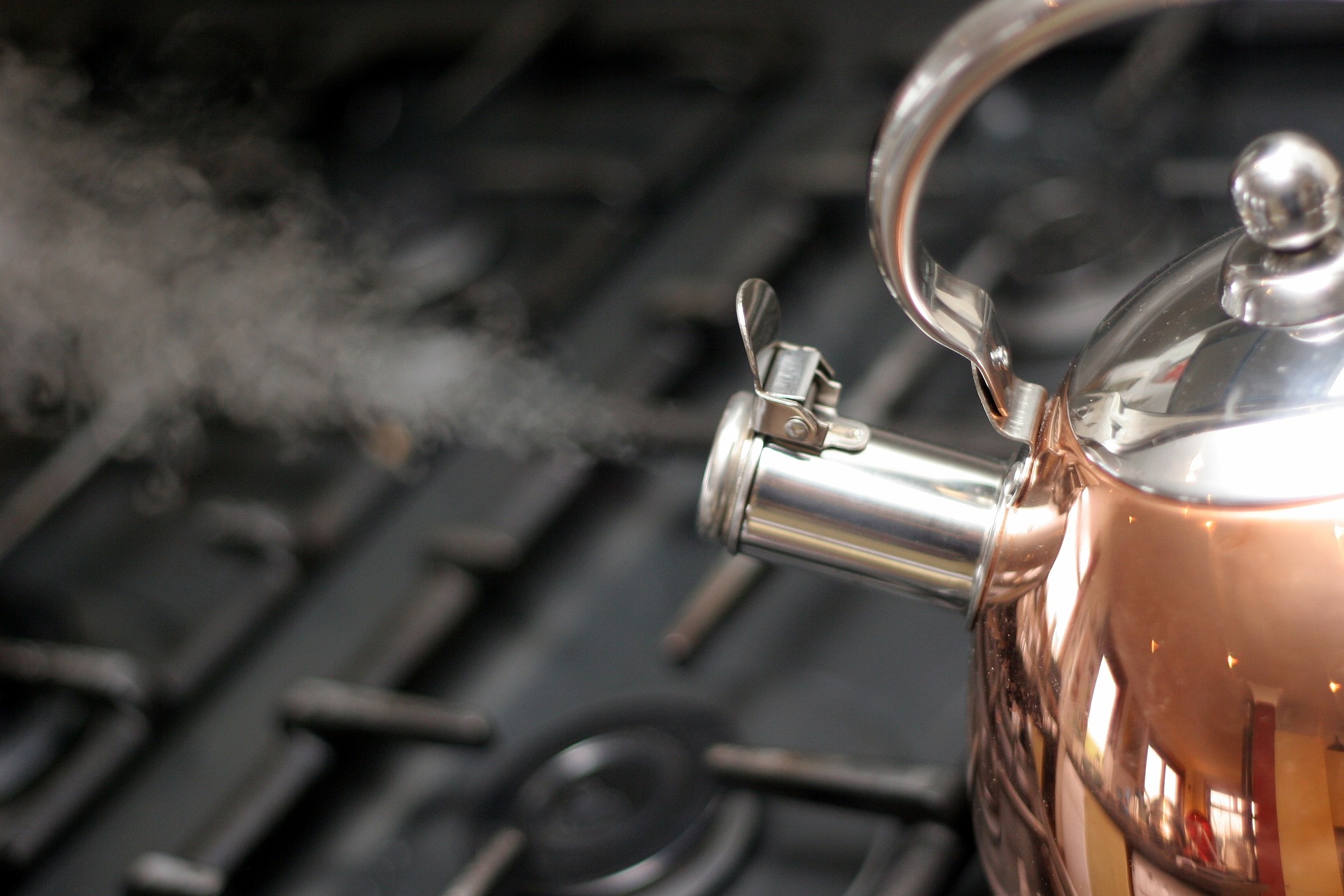 Concrete tips on how to write press release boilerplates that are effective and professional
A boilerplate is a standard description of an organization that appears at the end of press releases and other publicity materials, titled "About [Name of Org]".
Typically, a boilerplate outlines when an organization was founded, what products and/or services the organization offers, and the organization's key messaging to the press and the general public.
The idea is that you have standard boilerplate saved and ready to go, so you can tack it onto press releases, media pitches, awards applications, and other public-facing material. It's a fast, effective way to spread targeted information about your company.
Here are six tips on how to craft a solid and memorable boilerplate.
---
---
Keep It Short
A standard boilerplate is one paragraph long, or around three to five sentences. This is something you're going to tack onto another piece of content to provide basic context on your company. Anything more than a paragraph, and you're basically defeating the purpose of writing a boilerplate. If you have more to say, incorporate it into your company's About Us page, or add a link for more details.
Consider Facebook's boilerplate for its press release on company earnings:
Founded in 2004, Facebook's mission is to give people the power to share and make the world more open and connected. People use Facebook to stay connected with friends and family, to discover what's going on in the world, and to share and express what matters to them.
The entry is only two sentences long, and yet it captures what Facebook believes its fundamental purpose is for the people who use it.
Present a Timeline
Acknowledge the year your company or organization was founded. This grounds the reader with a sense of how long your company has been a viable business. It also provides context for potential customers and investors on your experience in the industry. Consider this boilerplate for Planet Fitness:
Founded in 1992 in Dover, N.H., Planet Fitness is one of the largest and fastest-growing franchisors and operators of fitness centers in the United States by number of members and locations. As of December 31, 2016, Planet Fitness had approximately 8.9 million members and 1,313 stores in 48 states, the District of Columbia, Puerto Rico, Canada and the Dominican Republic. The Company's mission is to enhance people's lives by providing a high-quality fitness experience in a welcoming, non-intimidating environment, which we call the Judgement Free Zone®. More than 95% of Planet Fitness stores are owned and operated by independent business men and women.
Other common phrases to denote time include "launched in X,", "for over Y years" or "since Z".
Ground Your Location
Another way to provide readers with background about your organization is to mention where you are physically located. This can be the city where you are headquartered, where you have major offices, or even how many countries you operate in. These are details that make your company seem established and concrete. This information is especially impressive if you have a significant international presence.
Consider how Cavium, the semiconductor company, promotes its geographic robustness in this press release:
Cavium, Inc. (NASDAQ: CAVM), offers a broad portfolio of integrated, software compatible processors ranging in performance from 1Gbps to 100Gbp that enable secure, intelligent functionality in Enterprise, Data Center, Broadband/Consumer, Mobile and Service Provider Equipment, highly programmable switches which scale to 3.2Tbps and Ethernet and Fibre Channel adapters up to 100Gbps. Cavium processors are supported by ecosystem partners that provide operating systems, tools and application support, hardware reference designs and other products. Cavium is headquartered in San Jose, CA with design centers in California, Massachusetts, India, China and Taiwan.
Quote Operational Numbers
A boilerplate often includes figures to indicate the size of a company or its business impact. This can include the size of your customer base, the number of active users you have, how people employ, or any other data that objectively shows how large your business is.
This gives readers an overview of your business's operational capacities, and can convey how successful your business has been. Consider this boilerplate for Gogo, an in-flight wireless entertainment service:
Today, Gogo has partnerships with 16 commercial airlines and has installed in-flight connectivity technology on 3,000 commercial aircraft. More than 4,200 business aircraft are also flying with its solutions, including the world's largest fractional ownership fleets. Gogo also is a factory option at every major business aircraft manufacturer. Gogo has more than 1,000 employees and is headquartered in Chicago, IL, with additional facilities in Broomfield, CO, and various locations overseas.
Outline Your Value Proposition
In addition to naming the important characteristics of your organization, a boilerplate should also outline your value proposition in a brief statement. It sounds like a complicated task, but it boils down to a simple question: What does your business do for people?
Essentially, you're trying to distill your company's mission into a concise story. Business jargon, revenue numbers, and other spreadsheet figures aren't going to explain why your business exists. Consider an example from the tech company Disqus:
Disqus is the web's most popular discussion platform used by 3 million websites around the world. Visitors to these sites use Disqus to add color to content by commenting, favoriting and following. Whether it's commenting on a local news article or debating the meaning of life, Disqus makes it possible for great discussions to happen between anyone, about anything, at any time. Visit www.disqus.biz to learn more.
Instead of stating how much revenue the company earns, Disqus qualifies its market status with the phrase, "the web's most popular discussion platform". They also use specific examples to illustrate the different ways people use their product rather than rely on sweeping terms.
Focus on conveying what your company's best ideas are, and how they help your customers on a human level. That's what Disqus has achieved in this boilerplate. They've outlined the value their business has for millions of people, without resorting to business terminology.
Link To Additional Information
For a widely distributed press releases, your boilerplate should offer the audience a way to gain more information about your organization. This gives potential customers and partners a chance to learn more about what you do. While it's common to simply include the link to your homepage, you can also provide links to other channels, such as social media profiles or blogs.
Consider Glassdoor's boilerplate from a recent press release.
Glassdoor is the world's most transparent job and recruiting marketplace that is changing how people search for jobs and how companies recruit top talent. Glassdoor combines job listings with anonymous reviews, ratings and salary data to help people find a job and company they love. This level of transparency, in turn, helps employers attract the right candidates for their company and culture at a fraction of the cost of other channels. Glassdoor offers employers job advertising, job posting and employer branding solutions in addition to robust talent analytics. Launched in 2008, Glassdoor has job listings and data for more than 640,000 employers in 190 countries and is available on iOS and Android platforms. For labor market trends and analysis, visit Glassdoor Economic Research. For career advice and job related news and tips, visit the Glassdoor Blog.
Boilerplates: Make Readers Curious
Boilerplates may seem like a minor business priority, but if this paragraph can assist your business in gaining just one lead or business contact, the payoff is well worth it. As your organization appears more in the public spotlight, a standard boilerplate becomes critical to maintain a consistent and professional image.
In addition to following the tips listed above, conduct your own research by reading the boilerplates for other companies in your industry. Finally, make sure to revisit your boilerplate regularly to make sure it contains the most updated information and figures.
---
---
The following two tabs change content below.

Kevin Bartley is a senior contributor at
The Business Voice
, a thrice weekly publication on business strategy and communications. He has written on topics as diverse as leadership, team management, marketing best practices, and
cloud phone system
optimization for small and medium sized businesses.

Latest posts by Kevin Bartley (see all)