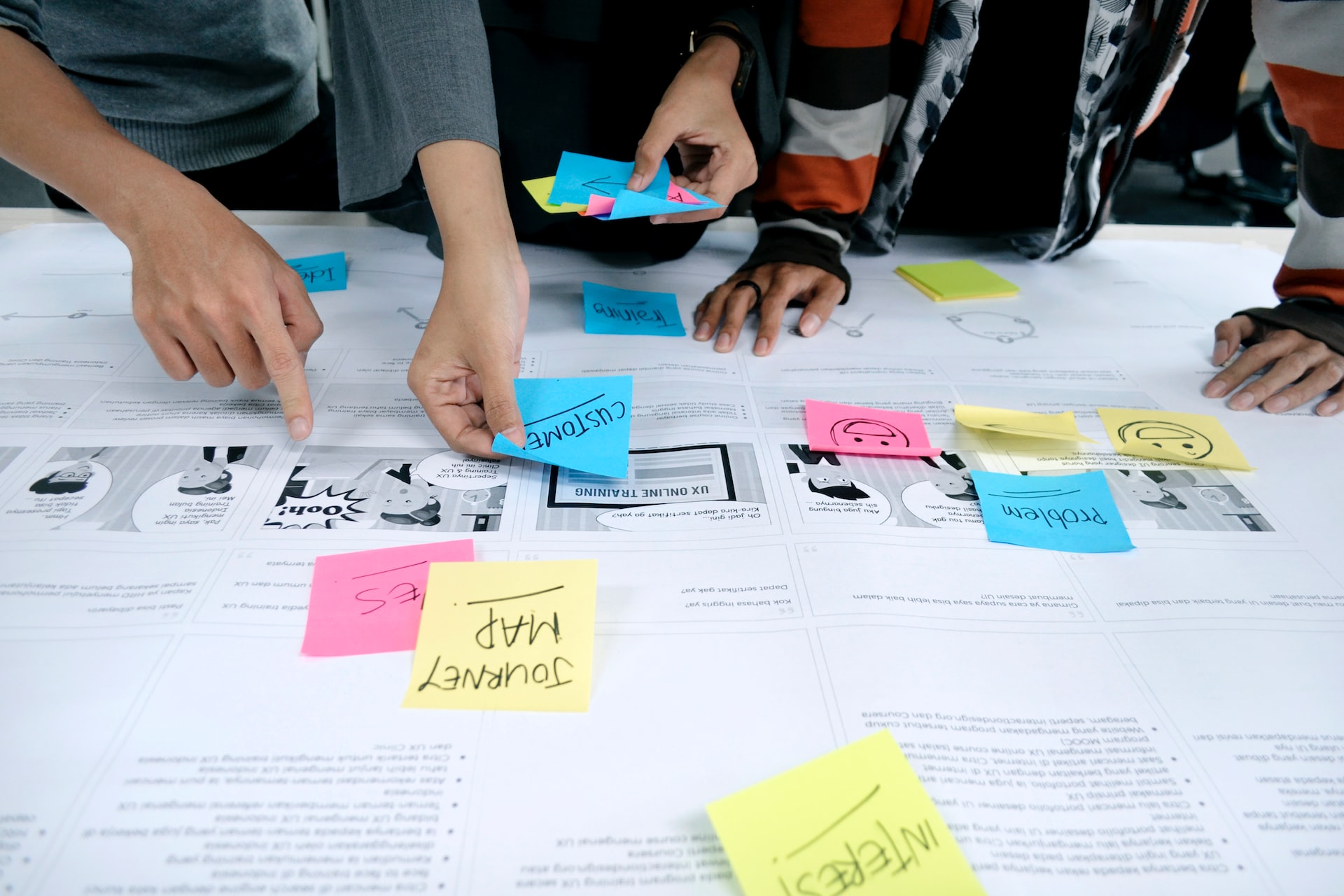 Imagine you're on a brisk walk and locate a juice seller. But he's only selling carrot juice, and you don't like that. Chances are you'll pass by. But, if he was selling more juices, like celery, beet, kale, cucumber or apple — chances are you'd stop and try them, and maybe….the celery one turns out to be a favourite for life.
Similarly, when you are on a software hunt, you need to learn about all softwares in that domain, and how its features fit into the overall requirements, opt for a trial and then make the final decision.
When it comes to software, there are too many in the market and NOT all are for you. 
In this article, we talk about the top affordable customer experience platforms that are feature-packed for small businesses. 
What is a customer experience platform?
A customer experience or a CX platform is software that lets businesses understand, and manage customer interactions, and feedback across various channels. 
It provides a holistic, and centralized overview of a customer's journey, and thus, enables businesses to provide a uniform and personalized experience at multiple touchpoints. 
Or in the simplest of terms, CX is basically the upgraded version of UX. 
Good customer experience is essential to the success of any business. In fact, according to Hubspot, "66% of consumers expect companies to understand their needs". 
Furthermore, according to SuperOffice — "CX significantly influences on-the-spot purchasing. According to another survey, 49% of buyers made impulse purchases when they received a more personalized experience."
Great customer experiences don't just happen by accident. They're the result of careful planning and execution. The right customer experience software will give you the insights you need to make the right decisions, so you can deliver the best possible experience to your customers.
Furthermore, the importance of customer experience cannot be understated. In today's day and age, customers have more choices than ever before, and they are not afraid to use them. If they have a bad experience with a company, they will take their business elsewhere. 
A good customer experience can make the difference between a loyal, long-term customer and a one-time customer. Some of the benefits of using a CX platform include:
Improved customer satisfaction

: When you get consistent insights about how your target consumers think, act and buy, you can make the right decisions quickly.

Increased customer loyalty:

Positive experiences birth brand loyalty. 

Increased sales

: Happy customers are likely to come back and purchase again!
---
---
The great debate: Attest or Qualtrics?
Here's the deal, as a small business you need to first understand your core requirements. In most cases, your requirements are much more different than the requirements of an enterprise business. 
Qualtrics as a platform is more geared toward enterprise-level businesses, and so are its tools. It's great for research pros. 
However, if you're a marketer and do not consider yourself a research pro, but love an intuitive interface that is simple to understand then Attest is for you. With Attest you can literally get results in hours, but with Qualtrics it can take more time due to its complex functionality. Learn more here if you want to deep dive and understand the key differences between Attest and Qualtrics. 
During your research process, you will also cross paths with tools like SurveyMonkey, and Google Forms, and they are good, but we'd not recommend them for growth-driven small businesses. The reason is, these have limited features and so is their application. 
In nutshell, Attest is the sweet spot between enterprise-friendly tools like Qualtrics, and limited-use tools like Google Forms. 
5 affordable customer experience platforms —
For a deeper understanding of what's out there and their features, check out our five affordable customer experience platforms that we've researched:
Attest

If you visit the website, this is what you will read "Attest is more than just a survey tool. We provide you with the evidence needed to minimise risk, increase decision-making confidence, and grow without guesswork."

As a growth-driven business, a tool like this can do wonders. Let's look at some features!

Connect with your target audience, no matter where they are. Attest lets you have access to 125 million people across a whopping 58 countries. With their top-notch filters and quotas, you can go as niche as you wish and reach out to the right audience. 

Surveys at the speed that works for you. When you think of surveys you think of weeks and months because the ideation, creation to getting results can feel like a time-consuming and tedious process. But Attest's survey builder not only speeds up the entire process but you can have your results ready in just days. 

Get quality data, quickly. Attest ensures that you only get data that you can trust fully. It has three layers of quality measures that help accomplish this. 

Convert results into insights. Attest's the interactive dashboard is magical in its truest sense. When you dabble and interact with the data and demographics, you can unearth answers and results that could be game-changer. 

Access ready-made templates. If you are unsure about where to start Attest has ready-made templates for you, spanning across intro brand tracker, consumer profiling, creative testing market analysis, concept testing to jobs to be done. 

Attest is recommended for small businesses because it has a completely free plan. 

SurveyLegendWhen it comes to online surveys, SurveyLegend claims to be the next generation of online surveys. It lets you create engaging, gorgeous and platform-independent surveys. 

Furthermore, SurveyLegend is suitable for all companies, no matter the size. So large companies, small companies and individuals, all can benefit from it.

SurveyLegend works on both computers and tablets, so creating great-looking surveys is less of a hassle. It lets you customise how the survey looks, and finally when you get the results you can see them beautifully displayed with insightful graphics. 

Its drag-and-drop feature makes it more simple to use, even if you are not a market research expert. 

SurveyLegend helps you understand to customer demands, monitor customer or employee satisfaction, and manage client experience. 

AlchemerAlchemer (formerly known as SurveyGizmo) is a survey software and a flexible and highly integrated platform that lets you collect data and flexible feedback. 

It has a low-code design, and the most number of questions compared to tools like SurveyMonkey. 

A fantastic tool for innovative thinkers in companies who wish to find answers to problems faced by the business, but in a cost-effective manner. 

To date, Alchemer has helped over 15,000 global customers of which 30% of companies have been Fortune 500. Alchemy lets you get feedback in the way you like, and from any source of your choice. It also is a secure platform.

TypeformTypeform is free to use with paid plans and a multifaceted data collection platform. It not only makes asking questions fun but also makes the answering part fun. 

Whether you want to enhance your business's customer experience or improve employee experience, Typeform takes out the friction.

There are different formats to explore with Typeform like forms, quizzes, and surveys. Moreover, you can create something of your own too. 

Since online forms as well as surveys can be super dull, Typeform removes that aspect and makes the survey more memorable. It lets you customize the design of the survey or the form to reflect your brand's design. There is a good number of integrations to explore too, like MailChimp, Google Sheets, and Salesforce which make data handling a breeze. It works across all devices anywhere. Whether you are on mobile, desktop or tablet, Typeforms will work seamlessly.

Qualtrics
Qualtrics CoreXM is a consumer research and feedback tool to build, launch, and examine survey research. It has ready-made templates, more than 80 question types, and tools for both basic as well as advanced users. 

Qualtrics CoreXM captures insights and makes use of those insights to identify and enhance products, services as well as overall customer and employee experiences. 

However, a downside of Qualtrics is that it can be experienced for a small business and is more suitable for enterprise-level businesses. 
Continuous insights are vital for small businesses – CX solves that
The customer experience (CX) is the new competitive battleground. In a world where companies are struggling to differentiate themselves, CX has become the key differentiator. 
Therefore, tracking and managing the customer experience is key to running a healthy business. 
In addition, customer experience can help to improve operational efficiency and reduce costs. 
Consumer research platforms like Attest make regular research easy for anyone. The right customer experience software will,
Help decrease customer churn;

Increase customer lifetime value;

Improve customer satisfaction;

And, grow customer advocacy;
In nutshell, these CX platforms provide valuable feedback from customers that can help businesses improve their products, services, and overall customer experience.
Recommended readings: 7 Essential Tips for Small Business to Ramp Up Productivity
Recommended readings: 5 Steps You Can Take to Make Your Business More Trustworthy
Recommended readings: The Importance of Customer Service in Today's Digital Age
---
---
The following two tabs change content below.

Editorial Staff
This article was written by SBMarketingTools.com editorial staff.

Latest posts by Editorial Staff (see all)