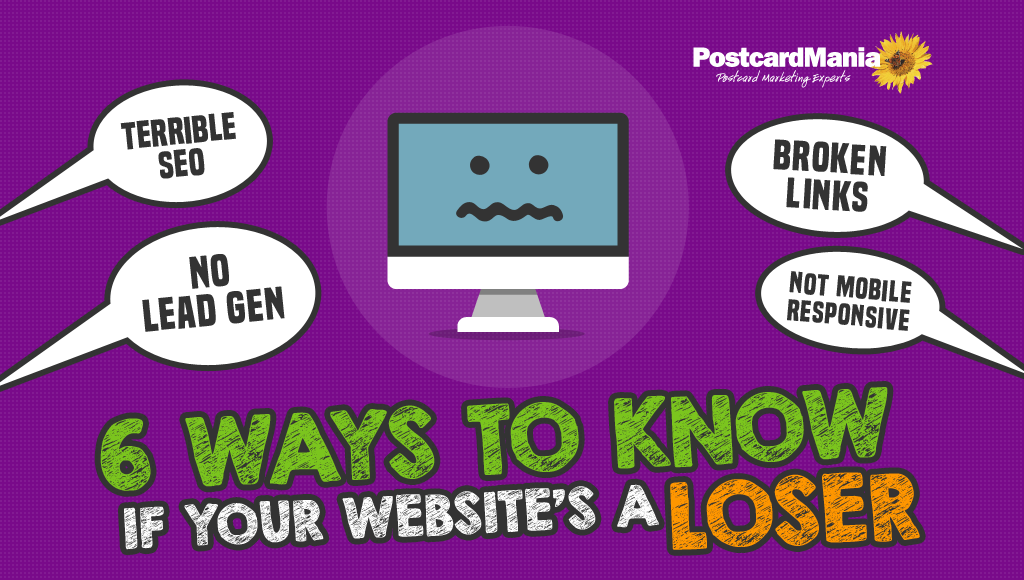 Website design do's & don'ts to ensure it is working for your small business
Small business owners, I have some bad news: The days of prospects ringing your phone off the hook for more information are over.
Your phone doesn't ring the way it used to, does it? I sure know mine doesn't!
That's because:
Most of your prospects – I'd say almost all of them – are going to your website instead.
Then they make the decision to call or come by – or not. My point?
In 2016, your website IS your business. Period.
So you had better make sure it's representing you well if you want prospects to choose you over your competition!
After helping more than 71,229 small businesses (and counting!), years of trial and error and split testing my own site, I can pinpoint six things that determine whether your website is bringing in new customers or turning them away.
They are:
---
---
1. Marketing
What I mean by "marketing" is that your website is generating leads and revenue for your business with things like:
Fill-in forms that collect the contact information of your leads in exchange for something of value (a free report, a free consultation or estimate, for example)
An About Us page (with real pictures of you and your staff) that builds trust for your company
Your contact information easily visible at the top of every page
2. Design
You want visitors to know what your product or service is immediately upon landing on your website. An appropriate color scheme (blue and white for dentists, for example), a big, clear headline and supporting graphics tell prospects they're in the right place.
It should also be aesthetically pleasing. Think about whether your website is inviting or if it makes people want to click away!
3. SEO
Search Engine Optimization is an important aspect of any business website – it helps people find you!
To optimize your site for search engines, use lots of good copy (text) that includes keywords that your prospects might use to find you (e.g., "Tampa dentist" or "Atlanta stylist"). It's especially important to use your keywords in your page titles, headers and sub headers.
4. Copywriting
Be professional, but also be human  don't fill up your site with industry jargon that your prospects won't understand.
Your copy should be error-free and chock full of benefits. That means instead of telling them the features of your business, tell them what they will get as a result of doing business with you!
Feature: We use state-of-the-art technology.
Benefit: More accurate diagnoses and faster treatment times!
5. Programming
Programming is the behind-the-scenes inner workings of your website. In other words, how well it functions. If your website doesn't function properly, people will think your company doesn't either. Broken links and slow-loading pages do not instill confidence in your business.
6. Responsiveness
According to Google, people spend more time on their mobile devices than desktop nowadays, so your website absolutely needs to be mobile-friendly. Have you ever tried looking at a website that wasn't responsive on your smartphone? It's nearly impossible to read – very frustrating! You have to zoom in, because the website wasn't BUILT to be viewed on your phone, whereas responsive websites determine how you're viewing the content and adjust accordingly.
If your website is missing any of these elements, I'm sorry to say that you are probably losing leads, and you should do something about it – and stop sending business to your competitors!
Now:
We're not all internet whizzes. Most of us are too busy focusing on the day-to-day of our business to learn web coding! So you may have to hire a website developer, which can be stressful and expensive.
I know this because I recently blind-shopped web development companies to make sure my company's prices were competitive. (Blind shopping is when you pretend to be a potential customer to learn about a business' prices and processes – I recommend all business owners blind shop their competitors!)
I called nine different website developers and asked for prices on a basic, bare-bones business website.
The average price? $4,400! Not exactly pocket change!
Your website is an investment that, done properly, will pay for itself a million times over – it's absolutely worth paying for a quality developer.
Having said that, you want to make sure you're getting your money's worth!
To help you do that, here are some questions you should ask:
Do they cover all six of the above essentials?
Are contact forms included in the price?
Do they provide email addresses using that domain? (For example: info@yourwebsite.com)
Are edits included in the cost (and is there a limit)?
Do they set you up with Google Analytics? (A free service that lets you see all kinds of valuable information about your website, like how many people visit your site, which pages they spend the most – and least – time on and where they come from.)
Bottom line: Choose a developer you trust. Your website is much too important to trust to just anyone!
Download this free report to learn more ways to generate revenue with your business website.
---
---
The following two tabs change content below.

Joy Gendusa is the Founder and CEO of
PostcardMania
, a fully-integrated marketing firm specializing in
direct mail
. She used postcards to grow PostcardMania from just a phone and computer to a $22million enterprise in less than a decade.

Latest posts by Joy Gendusa (see all)