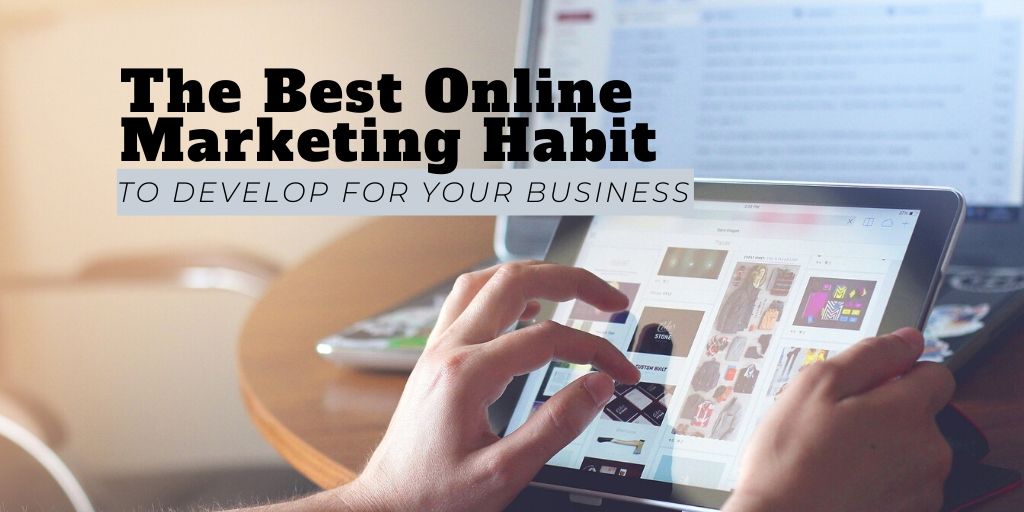 A consistent online marketing strategy will help your small business stay ahead of the game with competitors
Digital marketing for your brand is becoming increasingly competitive. New websites and online storefronts are popping up every single day. This means that the competition to make sales online becomes increasingly more difficult as more businesses try to get at the well. To stay ahead of the game businesses need to keep digital marketing top of mind at all time.
Ironically what stops many businesses from being able to stay competitive in marketing is not the evolving technologies or new mediums. It usually comes down to point blank, lack of time and attention in even working on marketing.
We all know about writer's block, but we're here to tell you that businesses and marketers face an identical problem: marketing block. It's very common; a successful marketing campaign involves managing many different systems, leaving many people unsure of how to efficiently tackle their problem. With so many marketing channels and mediums to take, paralysis by analysis keeps businesses stagnant.
Online marketing takes many forms, and they require a lot of juggling to operate effectively, including:
Making videos
Podcasting
Blogging
Posting on social media channels
Search Engine Marketing across different channels
The good news is that much of the same advice for writer's block can be applied to a marketing block. Writing teachers will often caution that writing a little consistently is much better than attempting a large amount of work all at once. The same is true for marketing; it all comes down to adding and working at small things every day, so it becomes a habit.
That's why the best thing you can do for your marketing is to keep adding content!
Content is the best thing to commit to doing consistently. It's the foundation of your brand voice, and one of the few parts of marketing completely under your control.
---
---
Why is content the best cure for online marketing block?
Content is the building block for future campaigns. Think back on how many times you have had an amazing campaign idea, but no content at the ready. Producing content consistently will make sure your process has a strong, efficient foundation so your ideas are ready for launch when you are.
Content is flexible. It can be repurposed, updated, and merged with other SEO content strategies. That blog post that flopped? It'd be a great tagline for an Instagram post. That podcast script sitting on your desk? Condense it into a press release.
Content keeps your business trendy. Consistent content assures your audience that you're up to date with the latest. No one wants to trust a site that hasn't produced content in 5 years; content legitimizes a company.
What forms of content should I keep producing?
Text content: Blog posts, press releases, guest posts. Anything with text will go a long way.
Podcasts, audio content: Even more immersive than blogging, podcasts bring a different dimension to your audience, and that you're willing and knowledgeable enough to speak about your product/service. It's also a great way to show your company's personality.
Videos: Maintaining and updating a video streaming channel accomplishes much of the same goals as text and podcasting, with the added bonus of putting a face to a name, and showing off even more brand personality.
As long as you consistently put content out, you are adding value to the online portfolio of the business. A company that keeps itself updated and consistent looks much better to a potential consumer. Content can always be stripped down, repurposed, and combined into even better campaign resources. A website with very little content, old content, or irrelevant content looks unattractive.
Getting that initial momentum of producing content consistently can be a challenge, and it's often one of the biggest roadblocks separating businesses from achieving success. Getting started is half the battle, especially if you've never run a content campaign.
Conclusion
Zupo understands how hard it is to even set up a system that champions consistent content development, which is why we advise all clients to seriously invest in content across multiple channels. As difficult as it is to manage, starting off with a strong foundation now can ensure that you never run into the problem of looking outdated, uninformed, and irrelevant.
---
---
The following two tabs change content below.

Jason started freelancing in SEO back in college, sold his first agency and now is founder of
Zupo
, which is a SEO consulting agency helping construct powerful long term SEO strategies for our clients. Jason also enjoys multiple cups of tea a day, hiding away on weekends catching up on reading and rewatching The Simpsons for the 20th time.

Latest posts by Jason Khoo (see all)