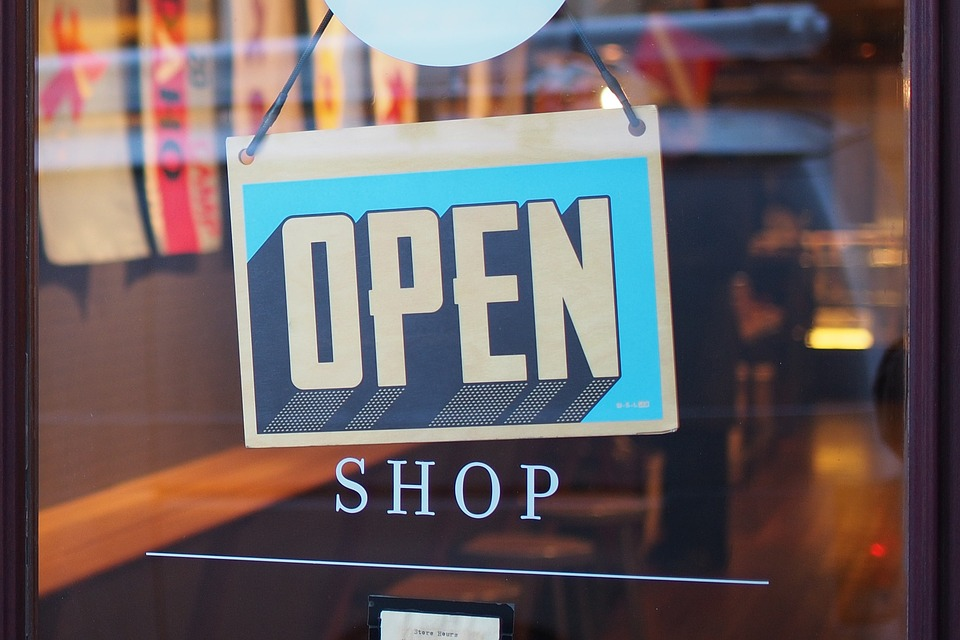 How to decide whether your small business should sell online or in an offline store… or perhaps use a strategy of both online and offline stores
With overwhelming access to online review sites, discount coupon networks, and price comparison tools, it's no wonder the internet has completely transformed the consumer purchasing process.
It used to be that nearly all goods were acquired in brick-and-mortar stores and based on price, word-of-mouth marketing, and advertising — but nowadays, a consumer can be influenced by a myriad of factors and make purchases without ever crossing the threshold of a physical store. What's more, online shopping is poised to only keep growing — the internet of things (IoT) is set to evolve e-commerce in ways we never thought possible.
That said, brick-and-mortar is by no means dead. Many consumers still want the unique shopping experiences they can only get at physical stores. The numbers are split almost evenly — 51 percent of Americans would rather make purchases online while 49 percent prefer to swing by a store. So where does this leave small business owners? Should you kick back at home and sell your products online, or should you venture into the world of physical storefronts? Let's take a closer look at the pros and cons of both e-commerce and physically-based businesses.
---
---
Online Stores
There are three main reasons why consumers shop online. The first and foremost is convenience. It's incredibly easy for customers to visit a website, place an order, and wait for the package to show up on their doorstep a few days later. Furthermore, shopping from home can be a relaxing experience. There are no lines, no rude customers, no pressure from salespeople, and no time limit on browsing. You have to admit, it's tremendously appealing.
Besides being easier to acquire, products are often more affordable online. Thanks to lower supply chain and inventory costs, retailers can pass savings along to their customers. Finally, there's the availability factor — some consumers can only find certain items online. For instance, I can't find vanilla bean paste in a 100 mile radius of my hometown — but you can bet your sweet bippy that Amazon has it.
For business owners, the greatest benefit of an e-commerce based business is that the barrier to entry is much lower. There's no storefront to purchase or rent to pay. You can operate your business right out of your home! In fact, most costs associated with selling products online tend to be lower than their in-store counterparts.
However, e-commerce businesses are absolutely reliant upon online marketing. Visibility to potential customers is achieved almost entirely through search engines. If your business fails to appear fairly high in search engine results, it will be extremely difficult to attract new customers. This means you'll regularly be shelling out money for things like pay-per-click advertising and search engine optimization (SEO).
In-Store Shopping
Despite the ease of online shopping, consumers are still flocking to retail outlets.There are many items that people simply want to touch, feel, taste, smell, test, or try on before they buy. For example, I'm extremely sensitive to odors, so I won't buy perfume, deodorant, lotion, candles, or home fragrances without smelling them first. And you can't smell things online … at least not yet, anyway.
The biggest advantage of owning a brick-and-mortar business is in the physical location itself — it serves as its own form of marketing. Just look at Mattress Firm; their multiple locations in high traffic areas are essentially billboards. If you choose the right location for your store, you're likely to get lots of walk-ins!
That said, there are some unique demands that go along with operating a brick-and-mortar store. You'll have to make room for inventory, keeping track of stock, hire employees, buy equipment and displays, and pay rent and utilities every month. And even if you don't sell anything online, you'll still have to run a website; without one, it will be extremely difficult for customers searching for information online to find you.
Why Not Both?
The lines between online and offline retail are becoming more blurred with each passing day — it may be that you don't have to choose between them at all. Not only are many traditional retailers opening online stores, a number of e-commerce giants have begun to invest in physical locations as well. As strange as it may sound, e-commerce is pushing people toward retail stores in much the same way that retail stores are driving shoppers online.
If you do decide to sell both online and in-store, offer free shipping and returns. These complementary benefits coupled with concerted customer engagement efforts can strengthen brand loyalty and increase both revenue and profitability.
It's important to keep in mind that running both a brick-and-mortar and online store can be insanely demanding. There's a lot to keep up with and delegating to employees is an absolute must. Before you take the jump into integrated selling, make sure you're physically and mentally ready to handle the workload.
Conclusion
There are many factors to take into account when choosing where to set up shop. The size of your budget, what kind of product you sell, and how much time you have to devote to your business will play a large role in determining what's right for you. Consider taking a moment to ask other business owners (both online and brick-and-mortar) what challenges they face and what benefits they enjoy. Do your research, explore your options, and follow your instincts. The rest will fall into place.
---
---
The following two tabs change content below.
Liz Greene
Writer, Marketing Specialist
Liz Greene is a writer, marketing professional, and full blown pop culture geek from the beautiful City of Trees, Boise, ID. When she's not stalking the aisles of her local Ulta, she can be found shoveling down sushi while discussing the merits of the latest Game of Thrones fan theories.
Latest posts by Liz Greene (see all)