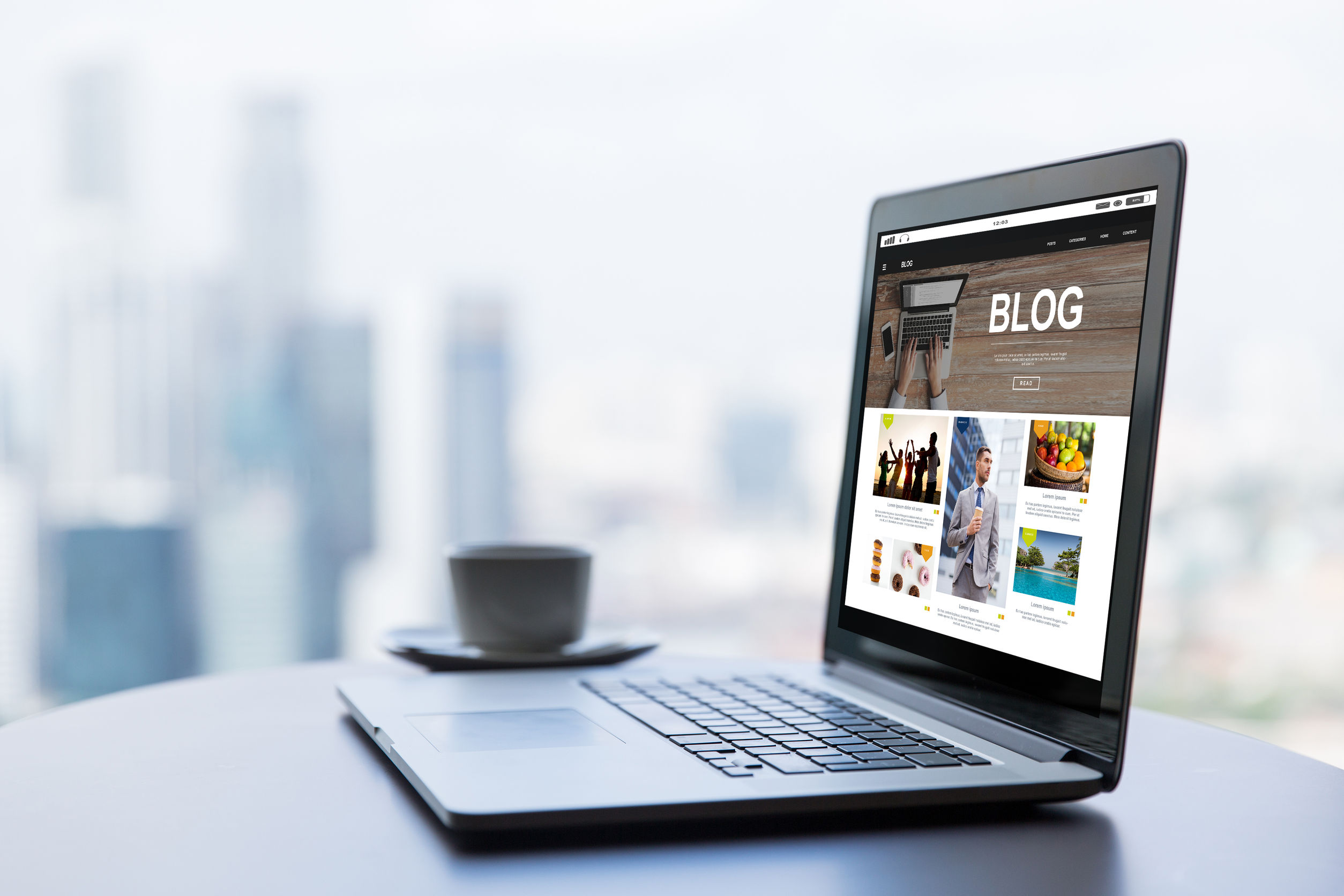 Four types of blog content to include in your small business blogging plan
When it comes to owning a business, in any industry, publishing a blog is an essential step to seeing your business grow and thrive. Blogging allows you to demonstrate your expertise in your industry and earn the trust of current and potential customers.
Through your blog, you can provide quality information that gives your customers value beyond just the products or services you sell. This creates a relationship between your brand and your customer base, building brand loyalty and even better, generating word of mouth referrals.
Regardless of your industry or the size of your business, there are several types of content that should be included in your blog. These tried and true content types are a surefire way for you to provide valuable resources that your customers can rely on and share with their friends, family, and colleagues.
As you start your business blog (or continue with your current one), make sure you include these four types of content.
---
---
How-To/Tutorials
One of the main things that users are searching for on the internet is how to accomplish something. They need to solve a problem and are looking for ways to do that. Because of the high amount of search volume associated with solving a particular problem, how-to/tutorial posts are a valuable piece of content on any business blog.
In order to determine the topic of your how-to article, think about what questions your current or potential customers might be asking. It doesn't have to be a question or problem that your product or service can fix. In fact, most how-to articles don't even mention the brand at all. You're simply providing the steps on how to solve a problem. Keep in mind that the topic should still be related to your industry, though.
By providing reliable and well thought out tutorials addressing questions that your current or potential customers are asking, you are establishing your business as a trusted industry expert. This ultimately increases the likelihood that they will come back to you when they need more information and, more importantly, when they are ready to make a purchase.
Let's take a look at an example of a how-to article that is industry-relevant but not brand focused. This tutorial from Bridgestone gives a detailed overview of how to change a tire. This is relevant to their customer base and fully answers the question that the customer is asking. It also doesn't include any branded information – instead they solely focus on solving the customer's problem.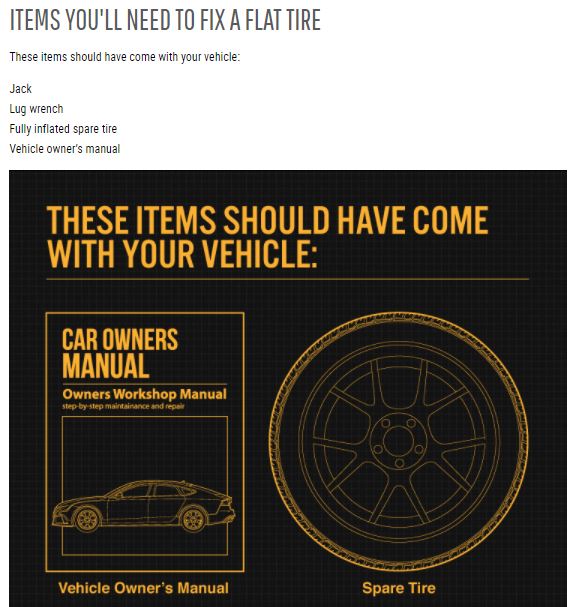 Lists
Lists allow you to present content to your readers in a way that is quick and easy to understand. When you have complex information or a large quantity of information, oftentimes lists are the way to go. Consumers today are trying to find the answers to their questions as quickly as possible, so lists are a great way to accomplish this.
Because this type of content has been and will continue to be used very frequently, it's important that you choose a topic that is new and fresh or perhaps a different take on an old topic. If the list that you plan to provide can be found elsewhere, it's not worth the time and effort it will take to create that piece of content. Instead, come up with some new ideas that your customers can't find anywhere else. The purpose of your blog is to provide valuable content, so make sure that each blog post meets that criteria.
Our next example comes from VitaMedica. In this list blog post, they list 10 foods that readers should eat after having surgery. If they had presented this information in paragraph form, the consumer would not be able to digest the information as quickly. However, with the information formatted as a list, readers can quickly take away the main points of the article.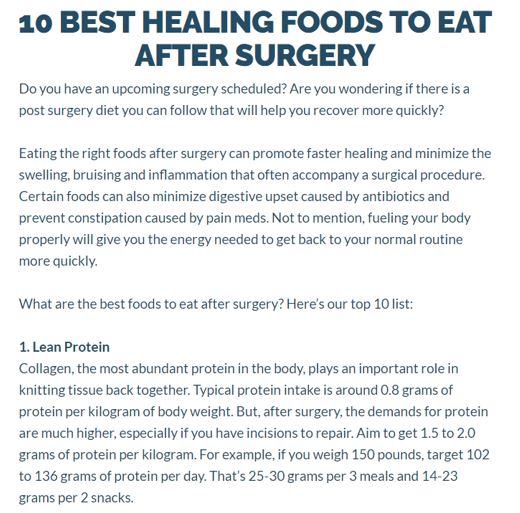 Interviews
There are two different types of interviews you can publish on your blog. The first involves interviewing leaders in your industry and allowing them to share their expert opinions with your audience. You can also share stories from satisfied customers. Whether you choose to go with experts or customers, interviews are a way to add unique content to your blog that you can guarantee no one else has.
One of the major benefits of interviews is that they can be displayed as videos, written content, or a combination of the two. If you are able to create a quality video, this is a great way to add variety to your content. However, make sure that the video is interesting, engaging, and looks professional. If you are not equipped to create a high quality video, then a written interview is sufficient.
This example comes from Patagonia, whose blog is filled with interviews from satisfied customers. This interview is an example of incorporating written content with a video. It gives the audience the option to read through the article, watch the video, or do both.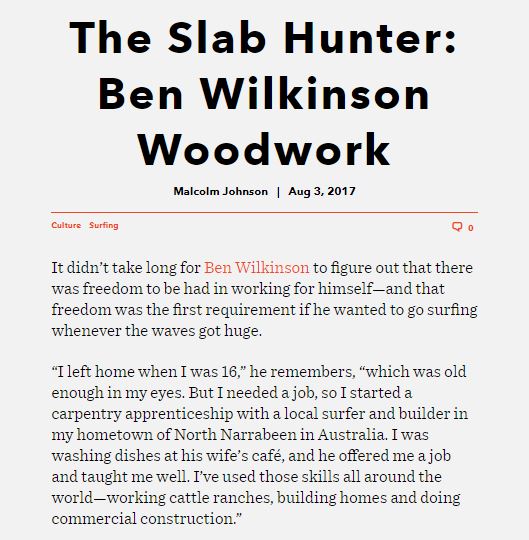 Infographics
Infographics are a way to visually represent complex data in a way that makes it quicker and easier for readers to comprehend. According to NeoMam, it takes the average reader approximately 60 seconds to read 200-250 words and only one tenth of a second to interpret an image. This is why infographics can be a much more effective way to present certain types of data or information.
While infographics do require some design work, they are a worthy investment of time and money. When creating an infographic, it is important to choose a topic that can be visually represented. Certain pieces of information, like interviews for example, would not make sense in an infographic, so be sure to consider the visual component when choosing your topic.
This final example comes from TransUnion SmartMove. This infographic is a visual representation of the data from a survey they conducted. While they could have simply listed out their findings in a regular blog post, this infographic makes it easier for readers to understand the results of the survey.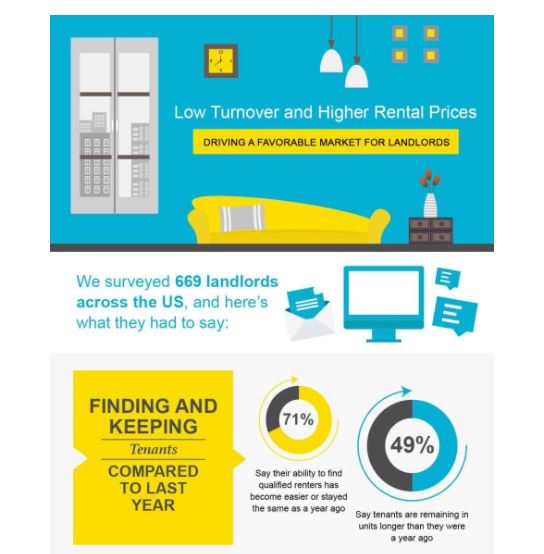 Conclusion
Whether you love blogging or struggle with each post, providing these four types of content to your readers on a regular basis will boost your SEO rankings, increase traffic to your site, and engage your audience in a more meaningful way with your brand. All of which can turn into positive growth for your company. Staying current on your posts keeps the momentum going and creates a following of readers that refer back to your company time and time again for reliable, fresh, and informative content.
---
---
The following two tabs change content below.
Nicole Stelmar is a Managing Editor at 365 Business Tips, a site geared towards helping small business owners grow their business. Nicole specializes in helping entrepreneurs master the art of content marketing and SEO.
Latest posts by Nicole Stelmar (see all)