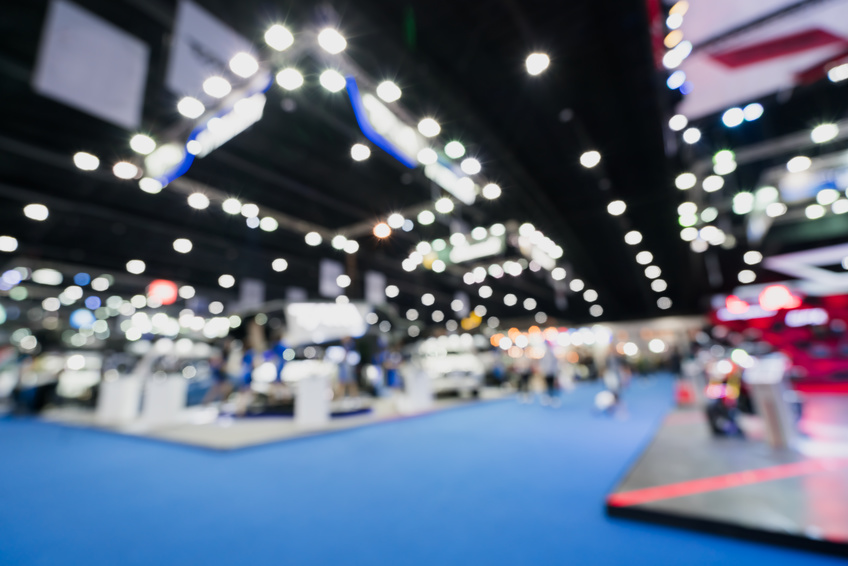 Put together a strong trade show digital marketing strategy before, during and after your event to maximize results
Having a strong digital marketing strategy is important for your business at all times, but it can be especially advantageous when you have a trade show coming up. The next time you are attending a trade show, use these tips to maximize your digital presence, engagement, and leads.
---
---
Launch email campaigns beforehand
One of the best ways to get visitors to the show and to your booth is to make your brand known to them ahead of time. Send out a few emails to your target audience in the days before the trade show that include booth information, details about your booth's itinerary for the day, and enticing messages to get them excited. You can also send out more formal invitations and RSVPs to solidify the idea that this is an event they cannot miss.
Have an active social media presence during the show
While the trade show is happening, make sure that you are posting about it on all available social media platforms. If possible, you can even go live on Facebook or Instagram to show your followers a live look at your booth.
Offer raffles and giveaways
A great way to engage followers on social media is to offer a reward when they participate. Hold a raffle or giveaway during the trade show, but have a component of it be that participants have to follow you, like posts, or join in on a hashtag to enter. This will get them involved in your social media campaigns while giving them an opportunity to win a prize.
Send follow-up emails soon after
Make sure to send a short email not focused on sales within 24 hours of when visitors came to your booth. The goal of the initial email should be to remind the lead who you are, so try to include a photo of your team at the booth, plenty of thanks for visiting your booth, and a call to action to get them engaged.
Use data for after-show reports
Trade shows have proven to be valuable marketing tools themselves, with 99% of marketers finding unique value from trade show exhibits that they have not found from other mediums. A major part of the value comes from being able to collect data on how many people visited your booth and what your company's ROI is on the trade show.
Staying active in digital ways is invaluable to your company performing well at a trade show. Use digital marketing in these key ways and you will get the most you possibly can out of your trade show booth.
---
---
The following two tabs change content below.

Valerie M. is a writer from Upstate New York. She received her Bachelor's degree in Journalism from The State University of New York at Fredonia in 2016 and is currently working at a digital marketing agency where she writes blog posts for a variety of small businesses all over the country. Valerie enjoys writing about music, animals, nature, and traveling.

Latest posts by Valerie M. (see all)