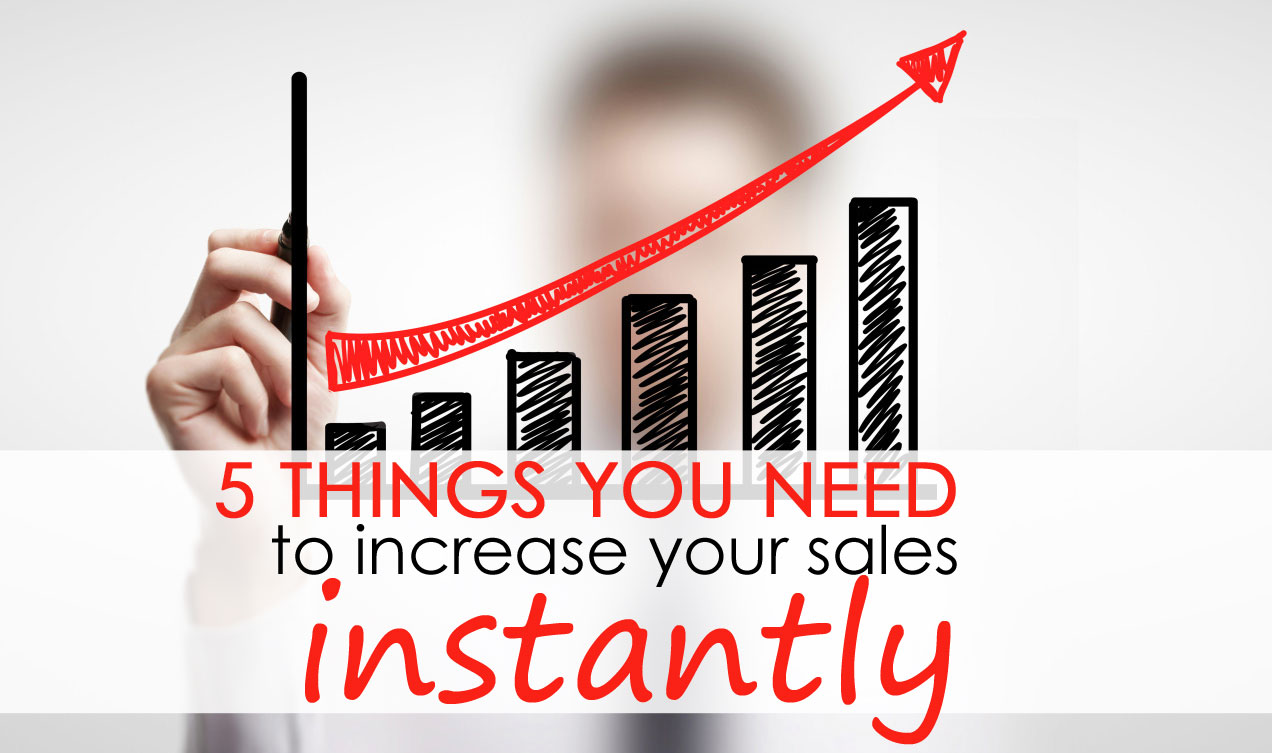 How small businesses can quickly get ahead of the competition and increase sales opportunities
This is a consumer's market, a market that is governed by customer preferences. Analyse the market trends carefully before you venture out into the competition. The whole purpose of starting a business is to earn profit, that is, you get maximum returns out of your investment. But with the intense competition, setting your place in the market can be pretty difficult.
Don't worry though; given below are the top six things that would help you increase sales and enhance the company's reputation in the market:
---
---
1. Profit from your uniqueness:
In a market ruled by conventions and a wide array of similar products, your USP (Unique Selling Point) is what sets you apart. It is time you break free and embrace your uniqueness. Everyone launches a product that the consumer wants; the best players in the market create demand.
Think outside the box and come up with unconventional ideas. Use quirky, catchy taglines and designs, add the extra spice to your marketing strategies; introduce innovative but user friendly products and set up new standards among your peers!
2. Discount offers and extra perks:
Every customer wants to pay less than the set price, thus it is pretty obvious that offering heavy seasonal or festive discounts would help you attract eyeballs. You can either give special offers on your shop, or on your website.
Including a powerful offer and convincing discounts in your website not only boosts your sales but increases the readership as well. More and more people are attracted to your product; therefore, online advertisements usually consist of some perks or extra advantage to lures all the customers. Also, offering money back guarantees and warranty periods helps you earn the trust of customers.
3. Digital marketing and Social Media:
Digital marketing is one method that can really assist your business. With its high tech marketing strategies and accessibility, it is perhaps the best thing out there for every budding entrepreneur. You can market your product via gadgets such as smart phones, tablets, or post an ad online. A pretty modern and convenient solution, it can give your brand the much needed boost that it needs.
Some of the activities that come under digital marketing are: SEO (search engine optimization), SEM (search engine marketing), and e-commerce solutions. Social media is another important part of any online businesses. It can build online reputation and increase sales. It's almost 40% social media and 60% all other digital marketing techniques.
4. Website development:
Internet is the present and the future; it is only smart that you shift your business to the virtual platform. Setting up your own e-commerce website not only saves on time and effort but attracts a larger audience base as well. You can create your own website or hire a professional website development company to do the job for you. Also an e-commerce website helps you go international as you can reach out to a global audience with just a click of the button! Attractive and easy to use, e-commerce websites can really boost your sales and offer a lot of opportunities for earning. Use cloud based services to increase effectiveness and speed of the site.
5. Research about the complementary products as well:
Now that you've established your product in the market, it is time that you move on to the other complementary product as well. As an entrepreneur, your goal is to optimally utilize your potential and experiment. Don't be stagnant, stuck up to just one product or service. A smart way to grow and increase your sales is by diversifying. Look out for opportunities and venture out into the unknown, business is all about taking risks! The present situation is such that even the established companies are not just satisfied with conquering one sector, they are moving onto newer arenas, experimenting and growing steadily.
6. Work on the feedback:
Often customers post their grievances and queries regarding your product on the website. Look into the problem and try solving it efficiently; feedback is pretty useful in determining the trajectory of the firm. Also most users don't buy your product the first time they visit your website; even the customer collects the necessary information before making a purchase. The review section of your website can assist him in his buying decision. You can even mail or message potential customers, send them information about the special offers and other details, encouraging them to make buy something.
The bottom line:
Only manufacturing good quality products is not enough, you also need to promote it, inform the customers about it encouraging them to try it out. But with such intense competition, it is no easy feat trying to maintain and upgrade your position in the market. Remember, it's an ocean out there, and you've got to swim hard to stay afloat, and get a motorboat to reach the shores. Above mentioned marketing tricks are practical and reliable, that help you achieve both short term and long term goals. Follow these methods to improve your company's performance and beat competitors.
---
---
The following two tabs change content below.

Mauricio is the CEO of
Cloudwards.net
, a data and user feedback driven comparison engine for cloud apps and services. He enjoys writing and producing educational videos around the cloud to help people find the best cloud service for their needs.

Latest posts by Mauricio Prinzlau (see all)